Years 1 to 6 – Teaching and Learning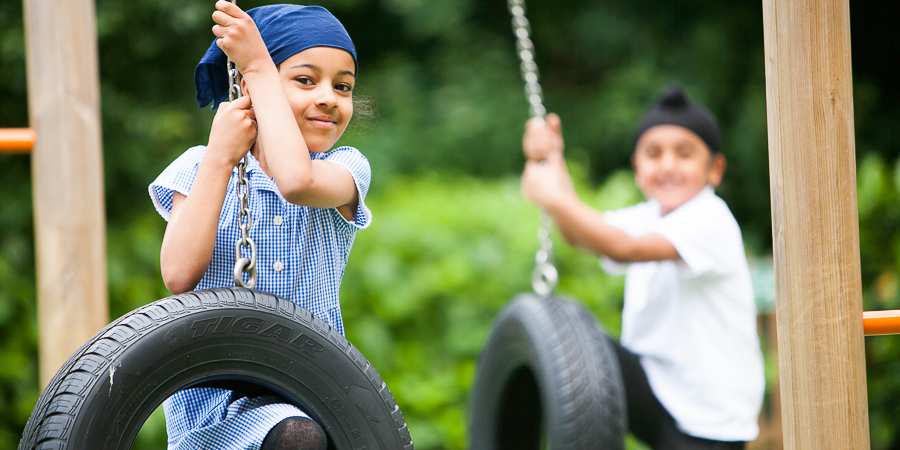 Khalsa Primary School and its staff will be committed to providing a high quality, leading school curriculum based strongly on the new National Curriculum 2014.
At Khalsa Primary School, our curriculum is designed to fully implement our school vision. We focus on ensuring that our pupils develop and grow in mind, body and spirit. In all our teaching, we focus totally on helping our pupils develop excellence in academic, emotional and spiritual development. Our overall aim is for the curriculum to be meaningful and purposeful.
When the new National Curriculum 2014 was introduced, we spent much time analysing all areas of the curriculum. We agreed to have a topic approach so that we could link different areas of the curriculum wherever possible. We decided to use the SEAL (Social Emotional Aspects of Learning) topic headings and have a whole school approach to teaching the topics. The topics are changed every half term.
Generally, literacy and numeracy are taught as separate areas and this usually takes place in the mornings. Other subjects are generally taught in the afternoons and links are made wherever possible.
As a staff we also spent much time discussing and agreeing the key principles underpinning our school curriculum.  We then linked the key principles to the whole school topics.
The school topics and key principles are as follows:
Principles Underpinning Our Curriculum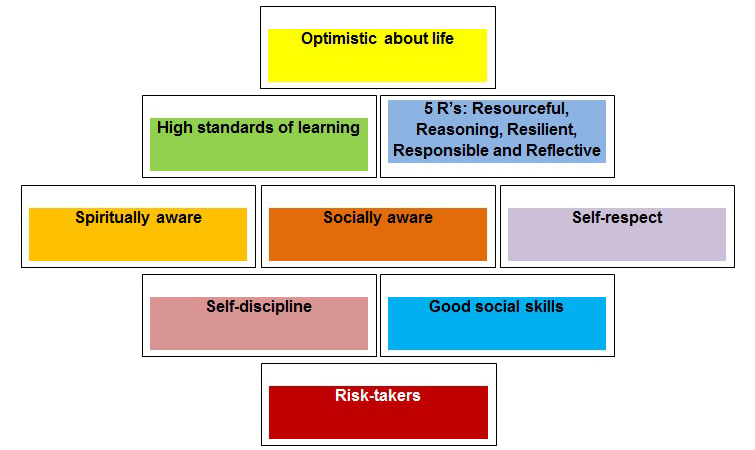 For details of the curriculum for each class please see the plans under the different year groups below.
Topics for each term:
New beginnings
Getting on and falling out/saying no to bullying
Going for goals
Good to be me
Relationships
Changes
Sikh and Punjabi Studies
Punjabi lessons will be taught appropriately according to the child's age. A phonic system will be used and lessons tailored so that each child enjoys and participates.
Sikh Studies will provide opportunities for children to understand and learn about key elements of our Sikh Culture. This will include Gurbani (through history as well as music), History of Sikhism and Sikhi today. Again, this will be adapted to suit the needs of the child's age and ability.
All lessons, learning and school life will be based on the Sikh ethos and values.
These will guide how teachers will plan, teach and provide learning opportunities for primary aged children, at Khalsa Primary School.
Adults working with your child
We are committed to safeguarding and promoting children's welfare in all aspects.
All adults working with children will have been previously thoroughly checked and assessed on their suitability.
All children and parents will feel safe and secure with all adults working at Khalsa Primary School.
For further information please contact the Headteacher.
Curriculum maps and class timetables:
Reception
Reception Timetable – Miss Panesar's Class
Reception Timetable – Miss Kamboj's Class
Year 1
Year 1 Timetable – Miss Harrid's Class
Year 1 Timetable – Mrs Adhikari's Class
Year 2
Year 2 Timetable – Miss Gill's Class
Year 2 Timetable – Mr Formella's Class
Year 3
Year 3 Timetable – Miss Jutla's Class
Year 3 Timetable – Mr Reed's Class
Year 4
Year 4 Timetable – Ms Kaur's Class
Year 4 Timetable – Mrs Grey's Class
Year 5
Year 5 Timetable – Miss Badhan's Class
Year 5 Timetable – Mr Wells's Class
Year 6
Year 6 Timetable – Ms Patel's Class