After-School Clubs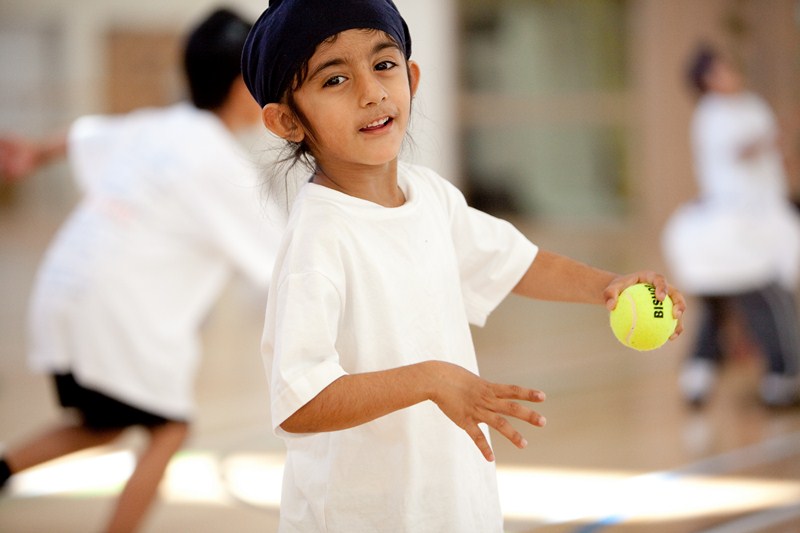 As part of bringing enjoyment into the curriculum, the following clubs are run within the school:
Sports Club
The Sports Club provides children with the skills that will ensure a lifetime of sports participation. We are here to build a sound base from which the children can develop in sport and in every aspect of their lives. In short the sports club can be related to as the 'nursery school of sport`.
Our coaches have been coaching children for the last 10 years, the children they have taught have really prepared and developed in their sporting activities and have thoroughly enjoyed the experience.
Our highly motivated coaches have excellent sports abilities, but their most important characteristic is their ability to communicate with children. We are thoroughly attentive to the capabilities, needs and progress of our children.
Small classes ensuring individual attention.
Positive, fun, non-threatening environment
Development of gross motor function and co-ordination.
Concern about emotional well-being and 'life skills` development.
Specialised equipment and coaching techniques
Children developing skills in football, hockey, netball, basketball, cricket and rugby.
K-Kwon-Do
K-Kwon-Do is a new and exciting Martial Art which has evolved from the Korean Fighting system of Tae Kwon Do and more recently Choi Kwang-Do. K-Kwon-Do embraces traditional values whilst welcoming change. Not only does it promote health, fitness, self-defense and confidence but places equal emphasis on nurturing personal, social, spiritual and mental growth, thus producing more balanced individuals.
Our students are not trained to enter tournaments, break bricks or lock out on their joints (all of which are causes of injuries). Rather our students are taught practical, real-life self-defence skills and non-violent methods of resolving conflict as well controlling aggression.
Please visit www.kkwondo.org for more information.
After-School Clubs Timetable
Monday

Yr 6 Sports club  Mr Virdee & Mr Singh 3.30 – 4.15pm

Tuesday

K Kwon Do
Ms Bushra Yrs R, 1, 2 and 3 3.30 – 4.30pm Large School Hall
Film Club
Mr FormellaYrs 2-6, alternate weeks,3.30 – 4.45pm, Small Hall

Wednesday

Yr 2 Sports club  Mr Virdee 3.30 – 4.15pm

Thursday

Yr 3 Sports club  Mr Virdee 3.30 – 4.15pm

Friday

Yr 4 & 5 Sports club  Mr Virdee & Mr Singh 3.30 – 4.15pm