School Vision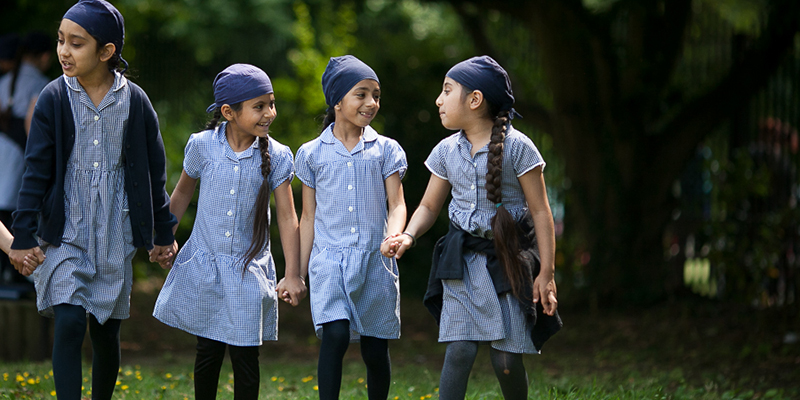 At Khalsa Primary School, children are at the centre of everything we do and we aim for excellence in everything.
We are focused on rising above the ordinary by developing an education which can transform lives and communities. Inspired by our Sikh faith we want each child to reach their full potential in spirit, heart, mind and body
We are determined to provide an inclusive ethos where pupils are happy, safe and secure. We want our pupils to strive for continuous self-improvement in all aspects and be empowered to become respected citizens to enable them to make valuable contributions locally, nationally and globally.
We are committed to ensuring that our pupils are:
Kind, caring citizens who help others (Vand Ke Shakna)
Happy and safe children who remember God in all that they do (Naam Japna)
Ambitious children who are keen to work hard and aim high (Kirat Karna)
Life-long learners who believe in equality and inclusion
Spiritually aware children who are aware of their social responsibilities in the wider world and respect others beliefs
Articulate individuals who illustrate and practice their faith in an inspiring, compassionate and creative manner
We will achieve our aims by:
Providing a high standard of teaching and learning which is focused on high levels of achievement for all pupils.
Providing a broad, balanced curriculum, which is underpinned with the three tenets of the Sikh faith.
Providing opportunities for pupils to demonstrate responsibility and leadership at many levels.
Providing a safe and stimulating environment which is conducive to outstanding learning and teaching and allows pupils and staff to celebrate their success.
Ensuring that all stakeholders are part of the school community which is inclusive and based on respect.
Developing strong partnerships between home, school and community with the aim of building success for all our children.
Ensuring that the school maintains its place at the centre of the community and is viewed with a sense of pride by all who recognise that the future of our community and society at large rests in the investment we make in our children.